11 Shepherd's Pie Recipes to Keep You Warm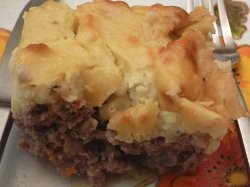 There are some nights when you just need a hot, filling one-dish meal to end the day. 11 Shepherd's Pie Recipes to Keep You Warm will help you learn how to make traditional shepherd's pie recipes that are classic, hearty dinners. This round-up includes everything from the quick and easy shepherd's pie to the unusual (but still delicious!) shepherd's pie. You will love the versatility of these amazing dishes.
A shepherd's pie contains meat filling, vegetables like peas and carrots, and mashed potatoes. For an actual traditional shepherd's pie, the meat filling is made of lamb, but these recipes follow a more modern take with ground beef. Of course, you can always substitute ground lamb in any of these recipes if you wish to make the authentic dish, but ground beef is much cheaper and just as tasty.
This dish is especially great for the cold weather months, but you can really make it year round. It's perfect for those rainy spring and summer nights when you need to come home to something comforting. These recipes make fantastic weeknight dinners for busy families or great filling dishes when you have company. But, no matter when you serve these shepherd's pie recipes, you are sure to be satisfied with your finished meal.
11 Shepherd's Pie Recipes
to Keep You Warm
Table of Contents: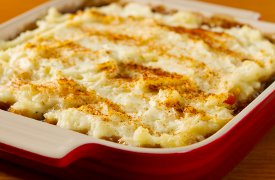 These classic shepherd's pie recipes contain all of your favorite ingredients, including ground beef, veggies, and mashed potatoes. You're going to want to keep these recipes around all year long so you can serve them whenever you get a craving for something hearty.
Perfect Shepherd's Pie (shown)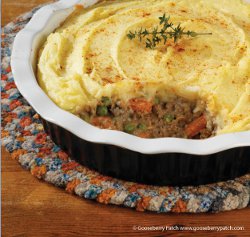 These recipes are perfect for last-minute dinners. They use shortcut ingredients like canned soup, which even enhances the flavor of the dish! You won't be able to stay away from these quick and easy meals.
Simple Shepherd's Pie (shown)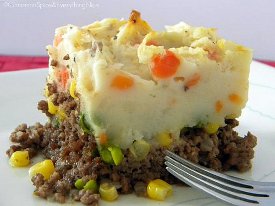 Cottage pie is essentially the same thing as shepherd's pie, but traditionally, shepherd's pie is made with lamb, and cottage pie is made with ground beef. All of the shepherd's pie recipes on this page are actually made with ground beef, but we also included these cottage pie recipes because they put a unique twist on the classic combination of ingredients.
Humble Hillbilly Cottage Pie (shown)

These recipes are a departure from the traditional. Whether it's a new type of meat filling or a different combination of spices, these delicious recipes take your favorite shepherd's pie recipe to the next level.
Southwest Skillet Shepherd's Pie (shown)
Your Recently Viewed Recipes