Southern Pineapple Casserole
This delicious side dish is perfect for your Easter table (or any table!).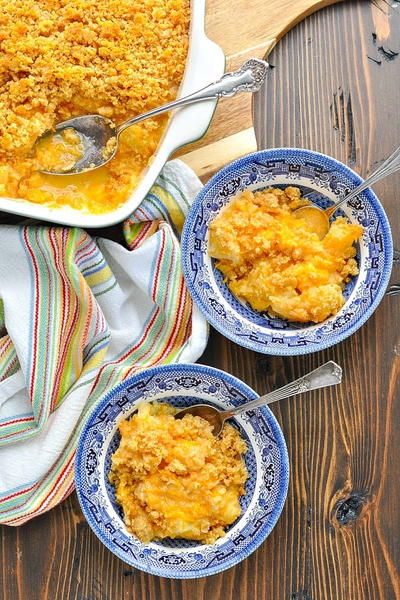 Southern Pineapple Casserole
If you've never tried Southern Pineapple Casserole before, you are in for a treat!

This delicious side dish (or dessert!) is perfect for your Easter table. Warm, golden pineapple is blended with gooey Cheddar cheese and topped with crisp, buttery crackers. The texture is unbelievable, and the sweet-and-salty flavor will knock your socks off.

We also love that this recipe is easy to make. All you need is a few delicious ingredients layered together in a casserole dish, and you have a side that will have everyone going back for seconds.

As an added bonus, you can definitely enjoy this for dessert too! Serve it with a scoop of vanilla ice cream or whipped cream, and you will have a unique treat to enjoy after Easter dinner.

See this recipe where it was originally published on The Seasoned Mom!
Serves10
Ingredients
1

/

2

cup (1 stick) butter, melted
2 cups crushed Ritz crackers (about 50 whole crackers)
1 (20-ounce) can crushed pineapple
1 (20-ounce) can pineapple chunks
1 cup sugar
6 tablespoons flour
2 cups (8 ounces) grated Cheddar cheese
Southern Pineapple Casserole
Recipe
Preheat oven to 350 degrees F. Spray an 8-inch or 9-inch square baking dish with cooking spray and set aside.

In a large bowl, combine melted butter and cracker crumbs. Set aside.

Drain the pineapple over a bowl to catch the juice.

In a large bowl, combine sugar, flour and 6 tablespoons of the reserved pineapple juice until smooth. Stir in cheese and pineapple. Transfer mixture to the prepared baking dish.

Sprinkle buttered cracker crumbs in an even layer on top. Bake, uncovered, for 25-30 minutes, or until top is golden brown.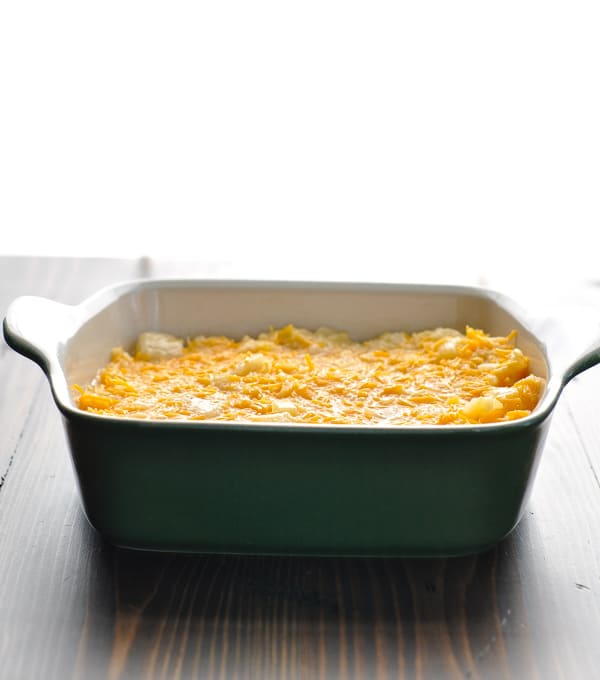 Your Recently Viewed Recipes