Our 10 Favorite Whole30 Recipes
Start the new year off right with these outstanding whole30 recipes that don't skimp on flavor!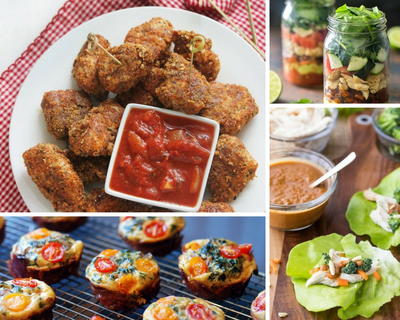 Whether you are following the Whole30 diet, or just want to see what this health craze is all about, you can't go wrong with 10 of our favorite Whole30 recipes from around the web. 

"New year, new me" is a phrase often thrown around in January. Whether that means healthier eating, working out, or simply drinking more water and getting more sleep, forming healthy habits for life is never a bad idea.

The Whole30 diet is a great way to kick-start yourself toward a healthier and happier life because it helps you learn how to control bad cravings and choose better options. Rethinking the way you make choices is something that can translate into all aspects of your life -- not just when it comes to eating -- and who can't get behind making better choices?

Enjoy these simple, healthy, and clean recipes, and let us know what you think about the Whole30 diet in the comments below!
Table of Contents
Have you tried the Whole30 diet? What was your experience?
Your Recently Viewed Recipes