Easy Cookie Recipes: 103 Best Recipes for Chocolate Chip Cookies, Cake-Mix Creations, Bars, and Holiday Treats Everyone Will Love RecipeLion Cookbook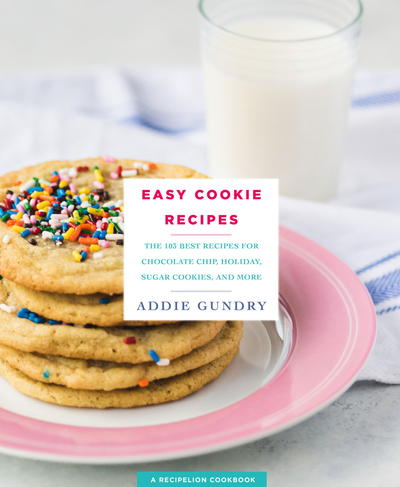 In the fourth RecipeLion cookbook, Addie Gundry adds elegance to no-frills baking with delicious results. From Apple Pie Bars to Red Velvet Thumbprints, and the best chocolate chip cookies ever Easy Cookie Recipes shows you how to use expert tips and shortcuts to make over a hundred types of cookies, plus plenty of customizations to make these recipes your own. Once you have your baking basics down, you can explore fun inventive types of cookies. This book is a collection of 103 playful recipes that add to, change up, and make old recipes new and exciting, while maintaining what makes cookies classic. Available November 28, 2017

Order on Amazon

Order on Barnes & Noble

Order on Books-a-Million

Order on IndieBound

Order on Powells

Check out more of our upcoming cookbooks here.

Check out recipes from the book below!
Table of Contents