What is Shortening?
Find out if you should be using shortening in baking. Your pie crust might thank you.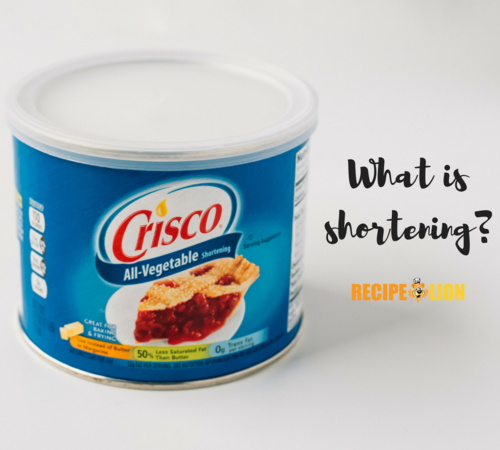 What is shortening in baking? Shortening is a fat that's solid at room temperature - like Crisco or other hydrogenated vegetable oils..

Shortening can sometimes also mean butter or lard, since both of these ingredients serve the same purpose in a baking recipe. However, conventional wisdom is that if a recipe calls for shortening it refers to hydrogenated vegetable oil.

Since butter, lard, and shortening can all produce different textures and flavors in baked goods, it's best to assume that the recipe will be specific about what type of fat to use. If it says butter, use butter. If it says shortening, don't use butter or lard unless that's all you have.
Is Crisco shortening?
Yes. If your recipe calls for shortening, Crisco is a great option.
What is shortening made of?
Shortening is made of vegetable oil. Crisco's formula consists of palm oil and soybean oil, some of which has been hydrogenated.

Hydrogenation is the process that makes the oils solid at room temperature (and suitable for baking). It's a chemical process that was highly praised when it began at the beginning of the 20th century. However, some studies have linked hydrogenated oils and trans fats to negative effects on cholesterol and blood sugar.
Shortening Brands
Crisco is the most well-known shortening brand, but there are others available as well. Spectrum Organics is a popular alternative.

In the UK and Ireland, Cookeen is a common brand. Copha, made primarily with coconut oil, is widely used in Australia.
Other Types of Shortening
Butter and lard can also be used as shortening. They're all fats that are solid at room temperature, so they will do the same job in a baking recipe. However, the different types of shortening will produce different results in your finished pastry, cookies, or biscuits.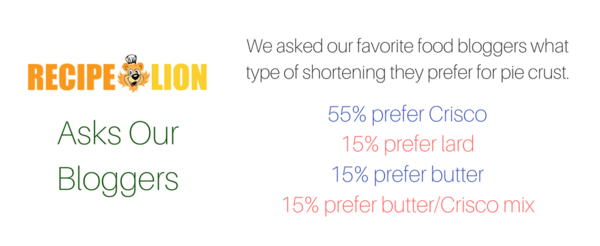 Shortening vs. Butter vs. Lard in Baking
In general, shortening produces a better texture in baked goods than butter. Cookies don't spread so much, cakes are lighter and fluffier, and frosting doesn't melt off of your cake when it warms up.

This is because shortening has a higher melting point than butter, and it also contains 100% fat compared to butter's 80% fat and roughly 18% water.

The downside to using shortening in your baked goods is flavor. It won't be a surprise to learn that butter tastes great! It will give better, richer flavor to your baked goods than shortening can.

What about lard? Lard is closer to shortening in terms of the texture it provides. It also has a higher melting point than butter and can make baked goods with a great final texture. As for flavor, it's not as tasty as butter, but it is more flavorful than vegetable shortening.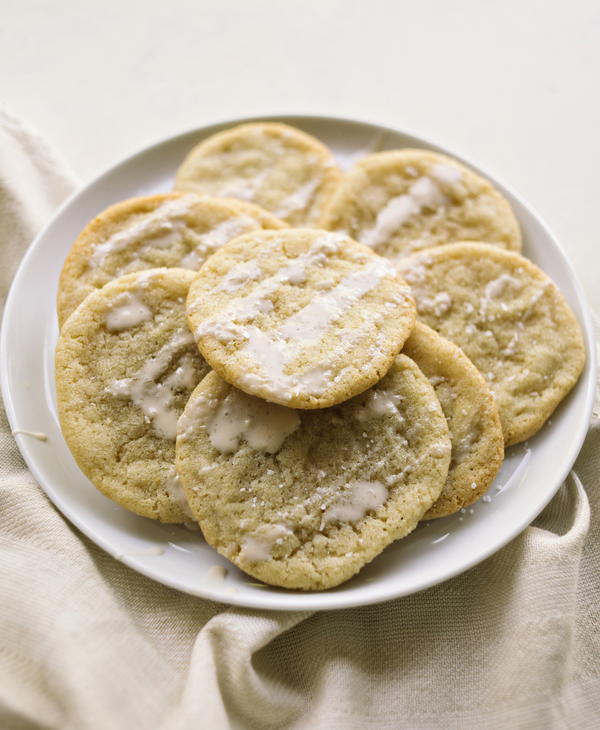 Can you substitute butter for shortening?
If you need a shortening substitute, it is possible to use butter or lard instead. However, you may want to do some math first.

If you substitute an equal amount of butter for shortening, your recipe might turn out to be a little off. The texture might be too crumbly or too crispy. This is because butter has a higher water content than shortening.

As mentioned above, butter is 80% fat and about 18% water (with 2% milk solids). So, when you substitute butter for shortening you are actually adding more liquid to the recipe. While this probably won't ruin your baked goods, they may turn out differently than expected.

The way to solve this is to do a little math. First, you'll need to find out how much shortening your recipe calls for by weight. Then you can divide the amount of shortening by .80, which gives you the amount of butter you need to use (by weight).

Then you will multiply the amount of butter you're using by 0.18. That's the amount of liquid, by weight, that you should remove from the recipe. One teaspoon of water weighs about 5 grams. So if you need to remove 10 grams of liquid, you would reduce the amount of liquid you add to the recipe by 2 teaspoons.
What type of shortening do you prefer to use? Let us know in the comments below!
Your Recently Viewed Recipes
Join our community of 5 million cooks!
Get free recipes, exclusive partner offers, and more.
Thank You for Signing Up!
There was an issue signing you up. Please check your email address, and try again.