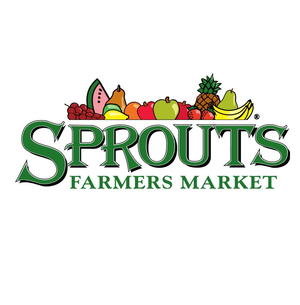 At Sprouts, we believe healthy living is a journey and every meal is a choice. We love to inspire, educate and empower every person to eat healthier and live a better life. This isn't just a mission. It's our passion.
From our first Sprouts store in Chandler, AZ back in 2002, to operating more than 200 stores across the U.S. today, we pride ourselves on our unwavering commitment to providing customers with affordable, healthy foods and friendly, knowledgeable and engaging service every day.
It's Healthy Living for Less!
Sprouts is the grocery shopping experience that makes healthy living easy and affordable. Our bright and cheery neighborhood grocery stores offer fresh, natural and organic foods and products at incredible prices – and in an approachable setting that feels like an old-fashioned farmers market.
You'll find mountains of colorful, fresh fruits and vegetables, barrels of wholesome grains, nuts and sweets, and full-service deli, meat and seafood counters—complete with handmade burgers and sausages. Roam around our spacious, low-profile aisles and you'll find fresh baked goods, tasty and convenient, ready-to-eat meals, gourmet cheeses, sensibly-priced vitamins and supplements, and thousands of natural, organic and gluten-free groceries.Whether you're shopping for everyday essentials or exploring the aisles to try something new, you can't miss our very own Sprouts Brand products sprinkled throughout the store. Our buyers go to great lengths to source new and unique, top-quality items on a regular basis – so you're bound to find new favorites every time you shop.
Sprouts Farmers Market Links:
Sprouts Farmers Market Website
Sprouts Farmers Market on Facebook
Sprouts Farmers Market on Twitter
Sprouts Farmers Market on Pinterest
Sprouts Farmers Market on YouTube
Sprouts Farmers Market on Instagram
Sprouts Farmers Market Reviews on RecipeLion.com:
Your Recently Viewed Recipes