12 Black Food Bloggers to Follow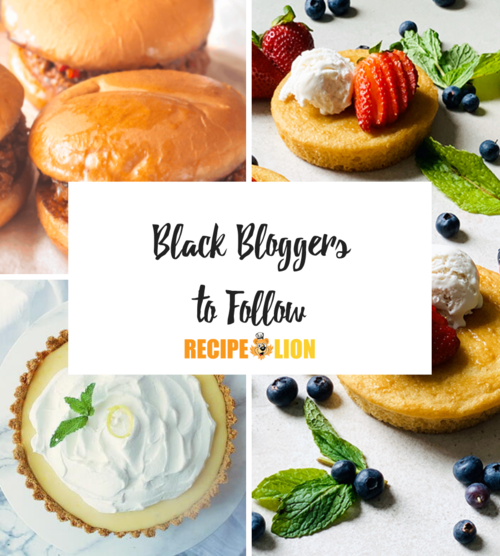 Expand your following and recipe collection with Karla Harmer's round up of 12 bloggers of color and one of their delicious recipes. Here, you will travel the world with recipes and flavors, find family favorites, and incredible recipes that have flavor, ease, and richness.

As we are all trying to do better in equitable work - Karla is here to help spotlight bloggers of color that you may not normally come across in your search. "With everything that is going on in the world today, there is a push for more and more companies to work with black bloggers and black influencers and to provide equal pay. Today we are not going to go too deep into this. This is about providing companies with black bloggers that have smaller and more engaged audiences, but it's also about supplying readers with a list of black bloggers that they can follow and support, and why they should support a smaller blogger."

Below you will find delicious and easy recipes from bloggers of color that are sure to make your kitchen skills shine! Whether you are looking for an easy dessert recipe or something new to try and make for dinner, Karla's wrap up has you covered!
Black Food Bloggers & Their Delicious Recipes
The Happy Mustard Seed + Homemade Sloppy Joes

Karla, of The Happy Mustard Seed, a mom of two super great kids, is married to her college sweetheart and is an advocate for simple, functional, purposeful family life. She focuses on food, travel and Family Life. 

Karla shares her family's favorite recipe to make homemade, from scratch, sloppy joes on her blog. These are not your everyday canned joes -- don't miss this one!

  Get the Recipe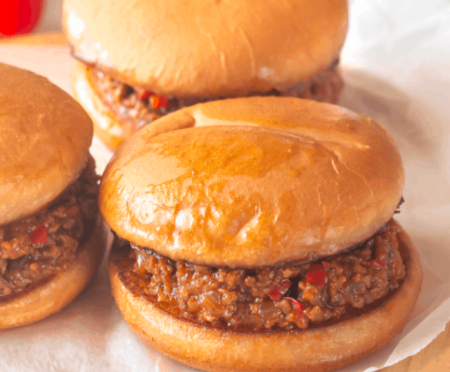 Dish It With Tisha + Honey Jerk Shrimp

Tisha of Dish It With Tisha was born and raised in SoFlo (South Florida) to Jamaican parents. She started her blog in the summer of 2018. Her blog consists of mostly food and travel posts. When she's not cooking up a recipe, you'll find her researching my next travel destination.

Learn how to make Honey Jerk Shrimp - a fantastic way to spice up your dinner recipes! This is a simple recipe with great flavor, don't miss!

  Get the Recipe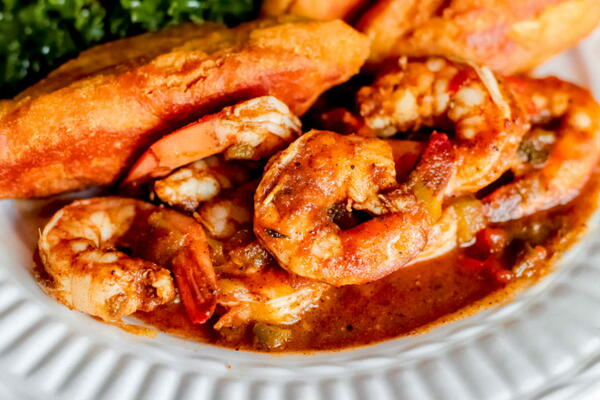 Chenée Today + Lemon Icebox Pie

Chenée (kinda rhymes with "today") of Chenée Today and I love time spent in the kitchen! But her favorite recipes are ones that are quick and easy, and still yield impressive results. Those are the kinds of recipes and tips she shares.

Try Chenée's recipe for a creamy, tart lemon icebox pie that is delicious and so easy! It's filled with lots of lemon juice and zest in a homemade graham cracker crust, topped with freshly whipped cream.

Get the Recipe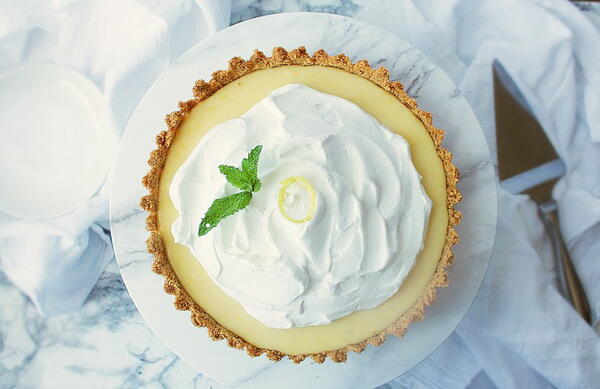 Seasoned To Taste + Strawberry and Mango Wine Slushie

Carita from Seasoned to Taste is all about having a blast creating recipes to share with you! You'll find simplified recipes seasoned with layers of flavor. Join her on her blog. She is here to help you overcome the fear of "the kitchen!"

Try Carita's recipe and step it up a notch with these Strawberry and Mango Wine Slushies! This slushy is the perfect treat on a warm summer's day and is so easy to make with just a few ingredients

Get the Recipe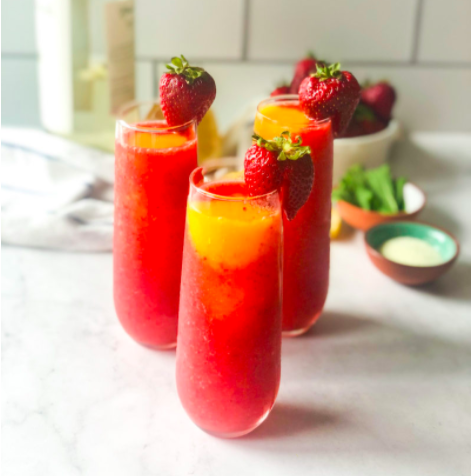 The Vgn Way + Vegan Gluten-Free Strawberry Shortcake

Nija and Shad from The Vgn Way are all about cooking and baking, dealing with wheat gluten intolerance and making food that is low cost, good for your tummy and your heart.

Try Nija's incredible recipe for a Vegan Gluten-Free Strawberry Shortcake. These light, moist and fluffy vegan gluten-free shortcakes are topped with fresh strawberries and sweet whipped coconut cream. You will not regret making these, this weekend!

Get the Recipe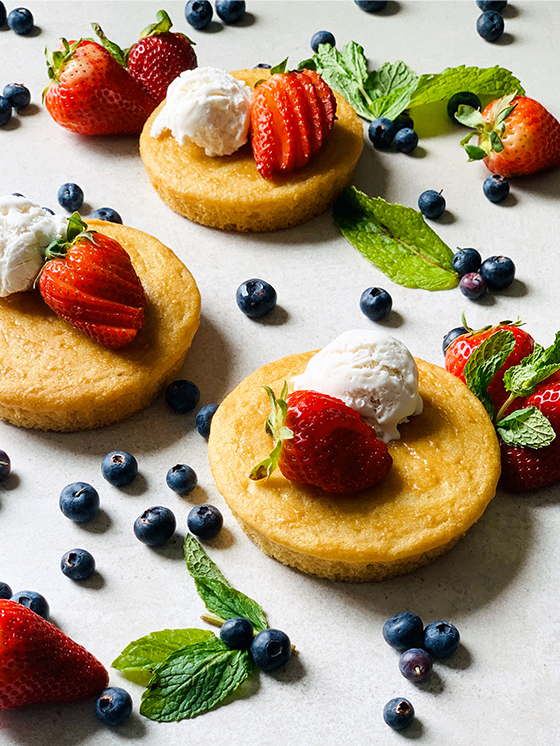 Collards Are The Old Kale + Red Beans & Tri-Color Quinoa

Robin of Collards Are The Old Kale is all about an African Heritage Diet, Plant Based and a Healthy Soul. She's been cooking most of her life, 35 of those years devoted to healthy eating.

Try a taste of the African Heritage Diet with this incredibly delicious recipe for Red Beans and Tri-Color Quinoa. It will blow you away!

Get the Recipe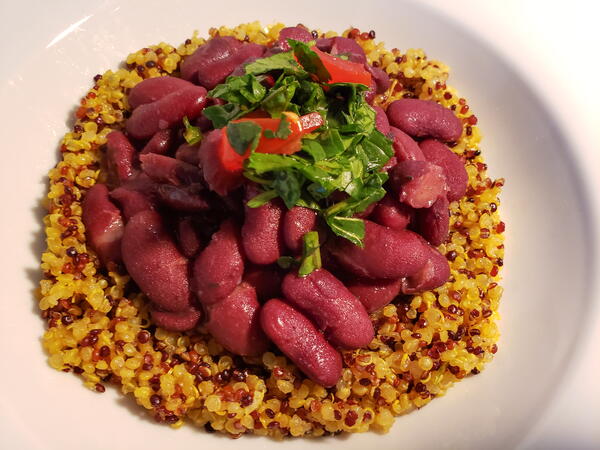 Christy Irene + Mixed Berry Crisp

Christy Irene is currently building a life of sweet memories with food and REALationships.

Be sure to try this delicious and summery dessert recipe! This wonderful mixture of fresh strawberries, raspberries, blueberries, and blackberries make for a wonderful comforting dessert. Eating this mixed berry crisp is like being reminded of all the great things about your childhood.

  Get the Recipe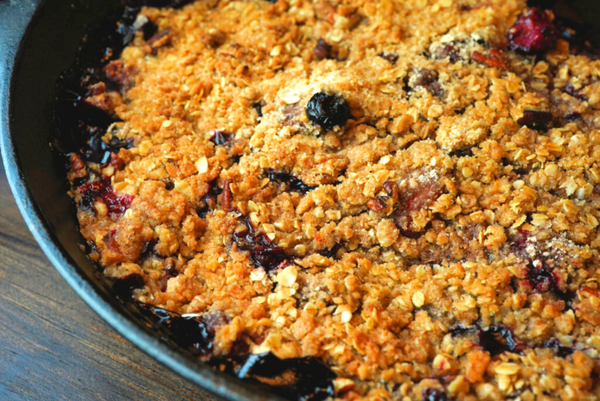 Asili Glam + Restaurant Brunch at Home

Natasha of Asili Glam is all about the food and marketing! 

Bring the amazingness of restaurant brunch home to you! Decadent, satisfying, and delicious. Create a restaurant-style brunch experience at home with this delicious meal full of crispy buttermilk battered shrimp, cheesy sweet potato hash, fluffy brunch eggs and finished with a cajun cream sauce.

  Get the Recipe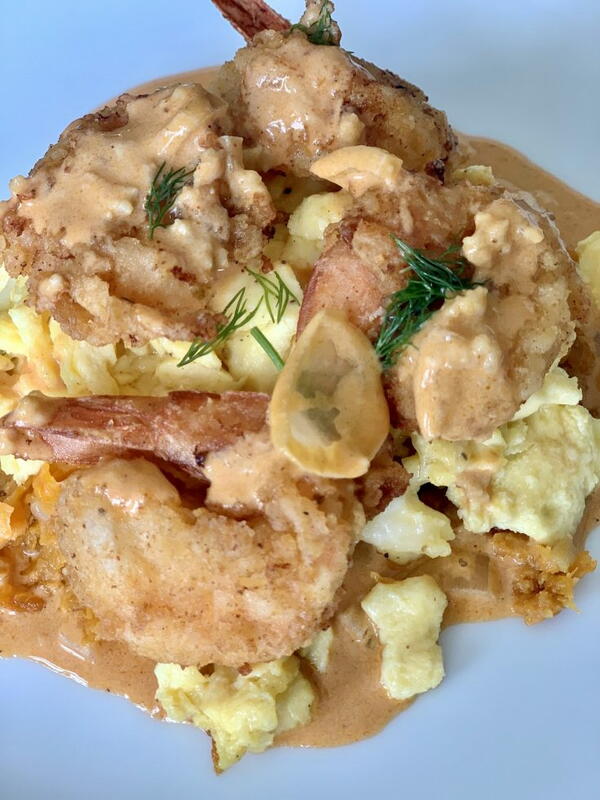 Jamieson Diaries + Mango Kiwi Mimosas

Brie from Jamieson Diaries is a lifestyle and mom blogger. Her husband Kris and two children and two fur-babies are a military family. Brie is a simple lady who loves God, family, food, and travel.

This easy 4 ingredient recipe is the perfect flavor packed refreshing drink for summer. Whether it's for brunch with friends or breakfast for one, this mimosa takes day drinks to the next level.

Get the Recipe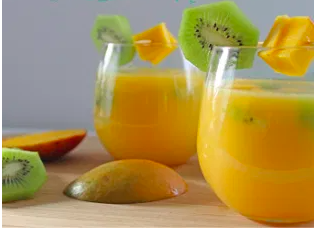 The Schizo Chef +  Dutch Caribbean Gluten Free Savory Pie

Chef Mireille provides us with her flare of International Recipes & Travel. Travel along with her incredible stories and recipes!

Learn about the history and culture of the Dutch Caribbean and how to make the national dish of Aruba and Curacao. This gluten free savory pie stuffed with a delicious meat filling represents the diversity of the Dutch Caribbean.

 Get the Recipe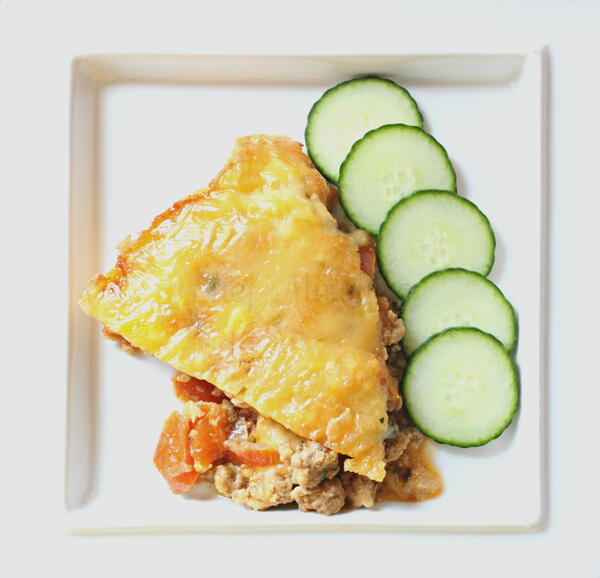 After you check out these wonderful bloggers listed, please go search for your favorite recipe and go to pages four, five, six, seven and beyond to find a blogger or two that you would like to follow. Just because they are not on the front page doesn't mean that their content is less valuable. You may find some real connections there! 
What recipe would you share with others?
Your Recently Viewed Recipes
Join our community of 5 million cooks!
Get free recipes, exclusive partner offers, and more.
Thank You for Signing Up!
There was an issue signing you up. Please check your email address, and try again.