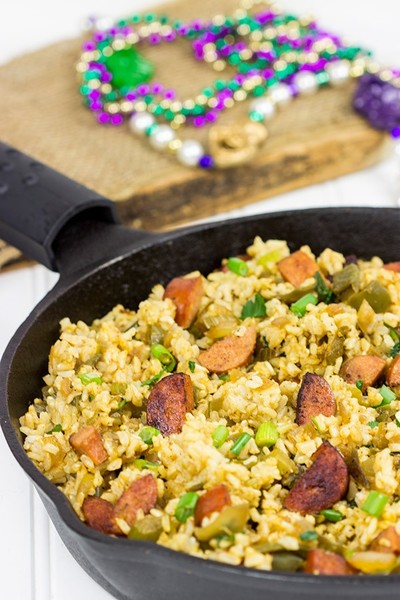 New Orleans Dirty Rice
Now you can get a little taste of Louisiana anytime with this recipe for New Orleans Dirty Rice. This delicious Cajun dirty rice recipe will have you dancing in the streets in no time. Packed with flavor, this is one recipe that is sure to delight. This New Orleans-style dirty rice recipe is made with tons of yummy ingredients like andouille sausage, onions, bell pepper, chili powder, scallions, chicken broth and of course, long-grain brown rice. Add more seasoning with salt, pepper, and minced garlic, and you'll have a dish worthy of a Mardi Gras-level celebration.
Notes
If andouille sausage is not available in your area, simply substitute a spicy style sausage instead.
Your Recently Viewed Recipes