Amazing One-pot Lamb Stew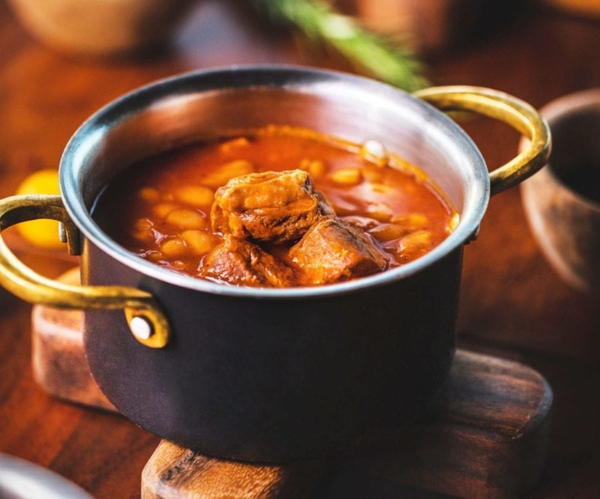 Amazing One-pot Lamb Stew
"This slow-cooked lamb recipe is packed with umami flavors that you can't resist trying. When it comes to cooking lamb, shoulder probably isn't the cut you'd think of first. But inexpensive cuts like lamb shoulder are the unsung heroes of the butcher case. They're cheaper than other cuts and extremely rich in flavor. You can also add spices such as star anise, or five-spice or allspice to deal with the gamey flavor of the lamb and add more depth of flavor. A teaspoon of chili flakes will add just a hint of heat."
Serves8
Ingredients
4 ounces Bacon
2 pounds lamb shoulder
Salt and pepper to taste
1 tablespoon Flour
1 ounce white onion
4 cloves Garlic
2 cups dry red wine
2 tablespoons paprika
1 pouch button mushroom
4 cups Beef stock
Mince the garlic and onions, dice the carrots and chop the mushrooms

Trim the excess fat off the lamb shoulder and cut into bite-sized pieces

Chop the bacon into chunks

In a heavy bottom pan, render the fat off the bacon. Pour the excess fat off.

Saute the garlic and the spices in the remaining fat.

Add the lamb meat and saute until browned.
Your Recently Viewed Recipes