36 Thanksgiving Recipes Free eCookbook
36 Thanksgiving Recipes Free eCookbook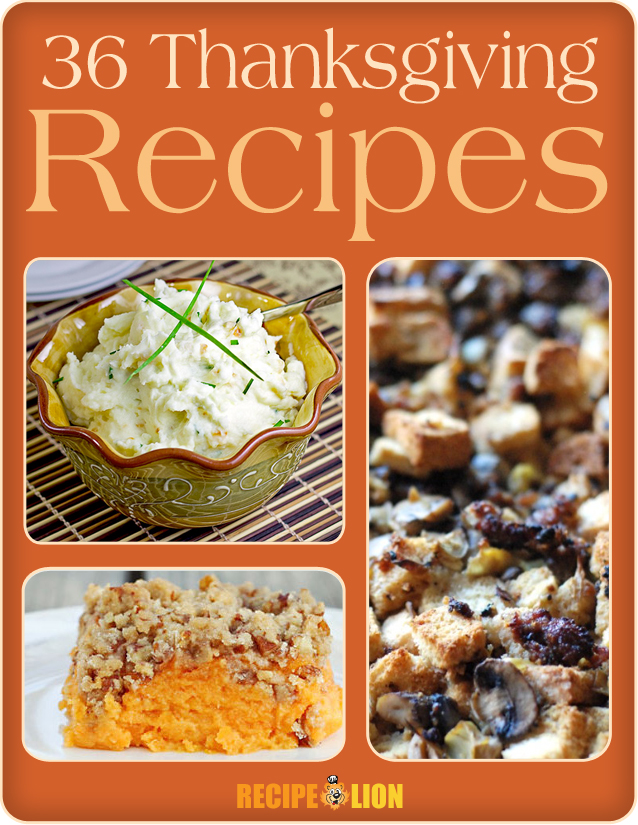 Note from the Editors:
Dear Cooking Enthusiast:

When preparing your Thanksgiving meal, this complete guide to all the classic Thanksgiving recipes will definitely come in handy. 36 Thanksgiving Recipes is a collection of the best turkey recipes, stuffing recipes, Thanksgiving dessert recipes, and more! Inside, you'll find step-by-step instructions for creating a beautiful Thanksgiving feast - whether you're an experienced chef or don't know the first thing about cooking. These Thanksgiving recipes are so easy, you'll master them with no problem.

Our free eCookbook features delicious recipes for every skill level. Cautious new chefs can hone their skills with basic All Day Slow Cooker Turkey Breast (page 8) and Easy Homemade Stuffing (page 17), and kitchen wizards can enjoy the challenge of creating sophisticated, delicately-flavored Orange Marmalade Glazed Roast Turkey and Sourdough Stuffing (page 15) and more.

Best of all, we've got delicious sweets! If you're interested in making a non-traditional Thanksgiving dessert, try our smooth Caramel Apple Cheesecake Dessert (page 44) or our Apple Cake with Caramel Glaze (page 49).

Have a great Thanksgiving!
Sincerely,
The Editors of RecipeLion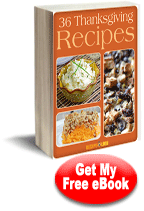 Download your free copy of 36 Thanksgiving Recipes today!
What's Inside This Free eCookbook:
Turkey Recipes
Roast Turkey with Mushroom Gravy (shown) — This no-stress turkey recipe is perfect for the first-time cook: easy to follow and produces an amazing meal every time. (pg. 6)

Easy Oven Turkey — Cooking Thanksgiving turkey does not have to be a chore. Be guided into roasting tasty turkey with these turkey cooking instructions. Let the oven do the work in this easy turkey recipe. (pg. 13)


Brined Turkey — Use a brine to infuse extra flavor into your Thanksgiving turkey. The best way to cook a turkey for Thanksgiving is to use a brine, and these turkey cooking instructions show you how to do it right. (pg. 9)


Cornbread-Stuffed Roast Turkey — If you want to know the best way to cook a turkey, follow these turkey instructions. Know how to bake a turkey with this Thanksgiving turkey recipe. Turkey stuffing recipes pair perfectly with this turkey recipe. (pg. 11)
Stuffing Recipes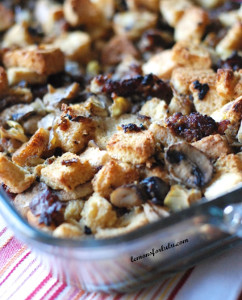 Easy Homemade Stuffing (shown) — When it comes to Thanksgiving recipes, stuffing is a classic. This recipe includes sausage and just a few other ingredients. (pg. 17)

Bread Sausage Stuffing for Turkey — This delicious bread stuffing packs it in with flavorful sausage, celery, onion, herbs and spices. This one is perfect for stuffing a medium-sized bird or baked in a casserole as a side. (pg. 19)


Corn Bread Sausage Stuffing — If you like cornbread stuffing, then you'll love this cornbread recipe! It has sausage in it for wonderful moisture and flavor, and the addition of the steak sauce is inspired. (pg. 21)


Squash Stuffing — This recipe puts a unique spin in classic stuffing. Yellow squash, onion, celery and bell peppers really bring this flavorful stuffing together. Bake this in a casserole and serve as a tasty Thanksgiving side. (pg. 22)
Mashed Potato Recipes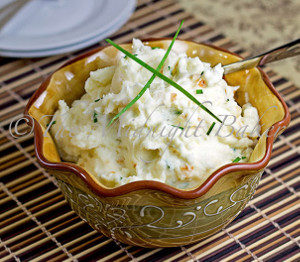 Heather's Creamy Mashed Potatoes (shown) - We couldn't make a collection of Thanksgiving recipes without classic mashed potatoes! These ones are super creamy. (pg. 24)

Holiday Mashed Potato Casserole - Making mashed potatoes recipes into a casserole is great for feeding a crowd! (pg. 28)
Sweet Potato Recipes
Pecan-Crusted Sweet Potatoes (shown) - If you're not a fan of marshmallow-topped sweet potato casseroles, try this pecan-crusted bake! (pg. 29)

Original Baked Sweet Potatoes - Learn how to make simple baked sweet potatoes to serve alongside your Thanksgiving dinner. (pg. 31)
Cranberry Sauce Recipes
Clementine Cranberry Sauce - Classic Thanksgiving recipes always include cranberry sauce. This one is flavored with clementines! (pg. 33)

Super Simple Cranberry Sauce — As cranberry sauce recipes go, this one is about as easy as it gets. You can add spices and seasonings as you like, but this is the basic, do-it-yourself cranberry sauce recipe that we've all come to know and love. (pg. 36)


Orange Cranberry Sauce — Cranberry sauce recipes are so delicious, but this one with the infusion of orange juice is even better! Sweet and tangy...now that's my kind of cranberry sauce recipe! (pg. 35)
Green Bean Casserole Recipes

Creamy Green Bean Casserole - A classic green bean casserole recipe with a creamy sauce. (pg. 38)
Thanksgiving Dessert Recipes
Better Than Sex Pumpkin Cake — This is the pumpkin version of a classic Better Than Sex Cake. Everyone will go crazy for this Thanksgiving recipe! (pg. 43)

Apple Cake with Caramel Glaze — Apples are at their peak in the fall, so why not use them in a delicious Thanksgiving dessert? This moist cake is topped off with a sweet caramel glaze that is the perfect end to any holiday meal. (pg. 49)


Old Fashioned Sweet Potato Pie — This is a sweet potato pie just like grandma used to make. The recipe is no frills: simple and straightforward, and of course delicious. Try it as the end to your Thanksgiving meal. (pg. 51)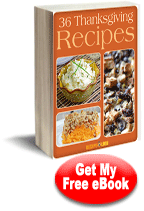 Download your free copy of 36 Thanksgiving Recipes today!
Need Help Downloading?
You can easily download and print out each eCookbook for easy reference while cooking.
For help downloading our eCookbooks, see our help document here.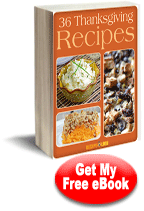 Download your free copy of 36 Thanksgiving Recipes today!
Don't Miss our other Free eCookbooks!
If you enjoyed this free eCookbook, you won't want to miss any of our other downloadable recipe collections. You can browse our entire library of free eCookbooks here.
Sign Up for our Free eNewsletter
With your free copy of 36 Thanksgiving Recipes (as with all of our free downloadable eCookbooks) you can also subscribe to our free Quick and Easy Recipes newsletter to get free recipes delivered to your email inbox every week. Become a part of the RecipeLion community! By subscribing you will receive:
Weekly emails with free recipes, tips, collection pages, videos and more + a weekly wrap-up.
Chances to win cookbooks and food products from our weekly giveaways and contests.
New recipes and eCookbooks made available to you throughout the year.
Access to our recipe large collection full of over 40,000 recipes, including budget friendly and quick and easy recipes
The opportunity to share ideas and help others in the recipe and cooking community.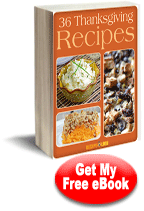 Download your free copy of 36 Thanksgiving Recipes today!
Your Recently Viewed Recipes
Join our community of 5 million cooks!
Get free recipes, exclusive partner offers, and more.
Thank You for Signing Up!
There was an issue signing you up. Please check your email address, and try again.