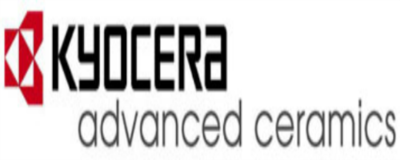 Kyocera Corporation, the headquarters and parent company of the global Kyocera group, was founded in 1959 in Kyoto, Japan as a start-up venture by Dr. Kazuo Inamori and seven colleagues. Kyocera's founders shared a vision of creating a company dedicated to the successful manufacture and sale of innovative, high-quality products based on advanced materials and components. Over the past four decades, this vision has resulted in a highly successful and widely diversified global enterprise.
Kyocera's North American operations have contributed strongly to the company's overall success. We established our first North American sales company in 1969, a two-person operation serving Silicon Valley's burgeoning semiconductor industry and other high-tech markets throughout the United States. Our North American operations have since expanded to more than 5,000 employees engaged in the manufacture and sale of a broad range of state-of-the-art, high-technology products in the United States, Canada and Mexico.
Today, Kyocera is the world's largest and highest quality manufacturer of advanced ceramic knives, kitchen tools and stationery products.
Links:
Reviews on RecipeLion:
Ultimate Ceramic Chef's Knife Set
Your Recently Viewed Recipes