The Best Funeral Foods: 21 Easy Potluck Recipes for a Crowd
These comfort food recipes will help take one thing off the minds of your loved ones during a difficult time.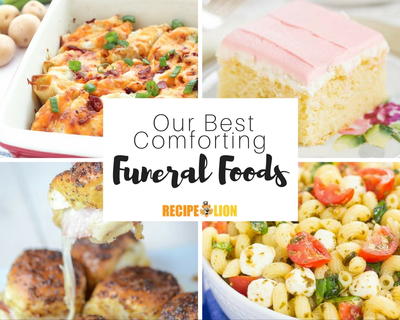 Funeral foods are best described as easy, comfort food recipes you can make and take with you to a funeral, wake, or other gatherings after someone has passed as a gesture of compassion and support. Casseroles are one of the best options out there when it comes to food for funeral receptions, so we've included a wide variety below. Additionally, we've included some easy-to-make sheet cakes and some other shareable dishes that are sure to help comfort those in mourning.

When someone has just lost a loved one, the last thing on their mind is food or cooking. The reality of the situation, however, is that food has a way of offering comfort, and it's the least the rest of us can do to help take care of our friends and family during the first few days of a passing. Be prepared with a list of comforting recipes and other funeral food to take to a grieving family when tragedy strikes.
 
Please also be sure to check out these great resources below for tips on freezing food. This information will come in handy for those who want to make multiple meals at once and save and defrost them later.
Table of Contents
Your Recently Viewed Recipes