"50 Favorite American Recipes by State" eCookbook
By: Editors, RecipeLion.com
50 Favorite American Recipes by State eCookbook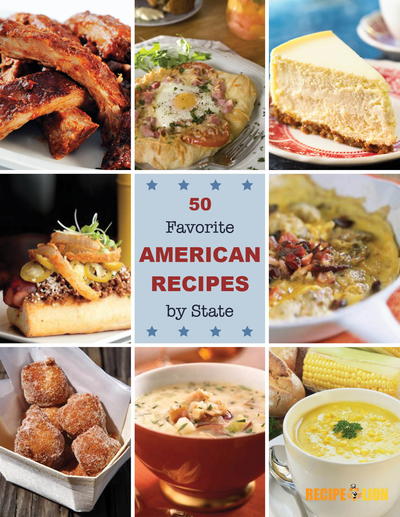 Table of Contents
What's Inside this free eCookbook?
There are plenty of American recipes out there that proudly display the pride of each state and the country. From quintessential American recipes; to the more obscure, which are famous only to those who live there, American recipes tell a story about the place and its people. We've gathered together some of the best American recipes around, highlighting one popular recipe from each American state. Many were submitted by individuals, like you, living from that specific state. In this collection of 50 Favorite American Recipes by State you can take a trip around the U.S. right at your dinner table. Enjoy the flavors of fine American recipes for the family.
Northeast Region
America's colonial days began in the Northeast region. From the Revolutionary War to the signing of the Constitution, the area exudes history. But it is not only the home of our Founding Fathers; it is also the home of some great American food recipes. On the dinner table, you'll find traditional American recipes, such as the classic New England Clam Chowder (pg. 9). Rich and creamy, this classic soup recipe is a staple of American cuisine. Afterward, work your way to dessert and to the Big Apple and enjoy their infamous New York Cheesecake (pg. 15). Of the great American recipes, these are some of the best.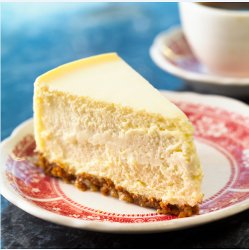 Midwest Region
Make your way to the land of crops and head on over to the Midwest. Home of some of the great country recipes and classic American recipes, we've found some of our favorite dishes that the family will love. Happy greetings from Michigan, the Great Lakes State, and try their heavenly Cherry Almond Fudge (pg. 30). The combination of white chocolate and cherries will have you making it year round. Travel down lake Michigan to Chicago, where you can enjoy some more great American recipes like their famous Italian Beef Sandwich (pg.32). From state to state, you can try different American recipes that will become some of your favorite dishes. Keep warm and travel to Iowa for their delicious Fresh Corn Soup (pg. 35). Home of some of the finest country recipes, you'll love the Midwest.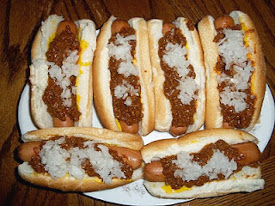 South Region
Nothing says home is where the heart is like some old fashioned southern recipes. Take a ride to the south and enjoy some fantastic country recipes. It doesn't have to be Mardi Gras to enjoy delicious American recipes from New Orleans. Try New Orleans Easy Fried Dough (pg. 53) for a sweet little snack. Fried and coated in sugar, just try to stop at one. American recipes differ from region to region; head on over to Georgia and experience southern cooking the way it was meant to be enjoyed with a Georgia Peach Cobbler (pg. 50). Let it cool on the windowsill and enjoy these fantastic American recipes.


West Region
In a land as vast and large as the American West, there are various cultures that influence the region's remarkable cuisine. Travel over to the Rockies in Colorado and experience their Colorado Chili (pg. 75). Packed with loads of meat and fresh spices, it will have you eating bowl after bowl. American recipes don't stop there. Get a taste of the Potato State and try Idaho's Potato Supreme (pg.82). Classic American recipes are always better when served with potatoes.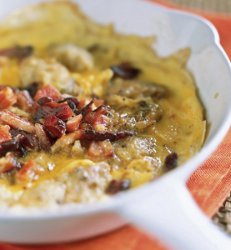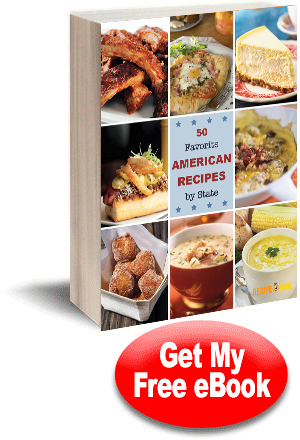 Download your copy of 50 Favorite American Recipes by State eCookbook today!
Sign Up For Our Free eNewsletter!

You can also subscribe to our free Quick and Easy Recipes newsletter to get free recipes delivered to your inbox every week. Become a part of the RecipeLion community, by subscribing you will receive:
Six weekly emails with free recipes, tips, collection pages, videos and more + a weekly wrap-up.
Chances to win cookbooks and food products from our weekly giveaways and contests.
New recipes and eCookbooks made available to you throughout the year.
Access to our recipe large collection full of over 40,000 recipes, including budget friendly and quick and easy recipes.
The opportunity to share ideas and help others in the recipe and cooking community.

Need Help Downloading?

For help downloading this eCookbook, please see our guide on how to download our eCookbooks.


Check Out Our Other Free eBooks
To view and download the complete collection of free RecipeLion eCookbooks, click here.

Your Recently Viewed Recipes

Report Inappropriate Comment
Are you sure you would like to report this comment? It will be flagged for our moderators to take action.
Thank you for taking the time to improve the content on our site.