Top 10 Kid Friendly Casserole Recipes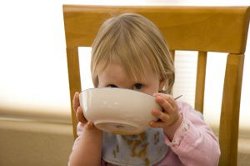 Ever notice how, when you're cooking dinner, your kids always want to help? Kids are naturally inquisitive beings, and they have a natural inclination to want to help. Why not let them help out in the kitchen? Casseroles are a fun, easy way to get your children involved in making dinner. You'll probably find that — even with the pickiest eater in your household — that the more involved your child is in the decision-making about and preparation of dinner, the more likely they are to actually eat dinner.
These little "sponges" learn from watching what we do, so let your little sponge help out with one of these Top 10 Kid-Friendly Casserole Recipes. You'll have fun cooking...and eating...together. Bon appetit!
1. Sneaky Spaghetti Casserole — You don't have your own little Popeye in the house? Don't worry! This casserole is a great way to get your kids to eat their spinach!
2. Easy Casserole — Possibly the easiest casserole recipe you'll find, this one only requires four ingredients. You brown the meat and open the cans, let the kids mix everything together. Pop it in the oven and have some quality time reading books, playing with trains, or running around in the yard until it's ready.
3. Sweet Butternut Squash Casserole — Who doesn't love something sweet? Kids really love something sweet, so they'll be excited to help make this delicious casserole! It makes a great side dish or a wonderful vegetarian main dish.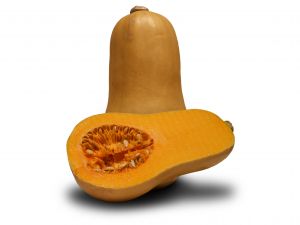 4. Bacon Cheeseburger Upside-Down Pizza — Most every kid likes cheeseburgers and pizza, and a lot of them really dig bacon, too. Tell them they can have it all in one meal and they'll definitely want to cooperate and help make this tasty dish!
5. 3-Bean Pot — Beans are an extremely good source of fiber, as well as protein and folate. They are also low in fat, but heck, your kids don't care about that. They do care that they taste good, and that they get to mix them all together in this hearty, healthy casserole. Of course, they probably also care that beans are the "musical fruit," but that's another story...
6. Almond Chicken Casserole — Almonds and corn flakes give this tasty casserole a delicious, crunchy top. Kids can help mix all the ingredients together, too, and even the most finicky ones love to eat what they help cook!
7. Cheesy Hot Dog Casserole — Hot dogs seem to be one of those staples in kids' diets. Why not try and make this cheesy casserole? It's a healthier way for them to eat hot dogs than serving them with a big pile of fries, and all they'll care about is the fact that they're eating hot dogs. Yummy!
8. 40 Clove Chicken — Don't be shy about using herbs, spices, and things like garlic in kids' foods. The more foods they are exposed to, the more foods they will learn to like. The garlic in this recipe is not crushed, it's whole, so it isn't overpowering. It is delicious, though!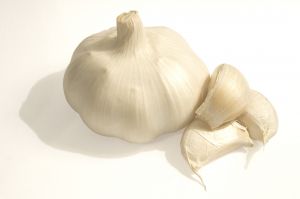 9. 7 Layer Dinner — There are lots of meat-and-potatoes lovers out there, and kids are no exception. Let them help make this easy casserole and enjoy a different meat-and-potatoes dinner for a change.
10. Green Bean Celery Casserole — If your kids don't like mushrooms, as many don't, encourage them to help out making this different spin on a perennial favorite - green bean casserole. Instead of cream of mushroom soup, this one uses cream of celery. Yum!
Your Recently Viewed Recipes
Join our community of 5 million cooks!
Get free recipes, exclusive partner offers, and more.
Thank You for Signing Up!
There was an issue signing you up. Please check your email address, and try again.
Casseroles
Our collection of easy casserole recipes get dinner on the table in no time. Below, you'll find our very best chicken casserole recipes, breakfast casserole recipes, potato casserole recipes, and everything in between.