Texas Tornado Cake
This delicious Texas Tornado cake is also known as "Do Nothing Cake." We love that name, because it's true that this recipe is amazingly easy!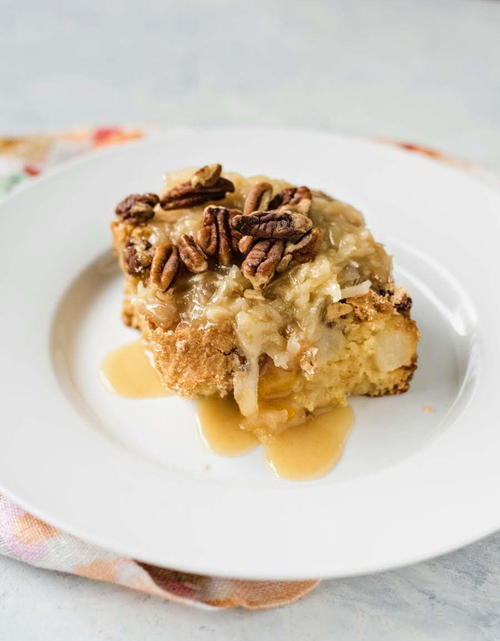 Texas Tornado Cake
Texas Tornado Cake is a super easy cake recipe made especially for coconut lovers, but that anyone who loves something sweet will enjoy. Make this old-fashioned cake recipe for a potluck and you won't go wrong. Sweetened mainly with brown sugar and fruit cocktail and with plenty of coconut flakes mixed into the gooey icing, this fruit cocktail cake is a unique recipe that hails from the South -- Texas to be specific. It's a budget-friendly way to make a dessert that everyone will love and that you will be proud to bring no matter the occasion. 
Ingredients
Cake Ingredients
1

1

/

2

cup sugar
2 large eggs
2 cups unbleached all-purpose flour
1 cup chopped pecans
2 cups fruit cocktail with syrup
2 teaspoons baking soda

1

/

4

cup packed brown sugar
Coconut Icing
1 stick unsalted butter
1

1

/

2

cup coconut

3

/

4

cup packed brown sugar

1

/

2

cup evaporated milk
Texas Tornado Cake Recipe
Instructions
Mix regular sugar, eggs, fruit cocktail, baking soda, and flour.

Pour into greased pan or baking dish.

Combine brown sugar and pecans; sprinkle over batter.

Bake at 325 degrees F for 40 minutes.

Combine icing ingredients in a saucepan and boil for 2 minutes. ​Spoon over cake while hot.

Let cool; cut into squares
Did You Know?
Texas Tornado Cake is also called "Do Nothing Cake," which is one of the earliest versions of a dump cake! Home bakers of days gone by were smart enough to know a genius baking shortcut when they saw one, and this cake recipe is one of those that has stood the test of time. You'd never guess that it was so easy to make. All you have to do is combine all of the ingredients, dump it into a baking dish, and wait until your kitchen starts to smell amazing. The rich coconut topping takes the whole thing to the next level, and yet it takes almost no time to prepare. This recipe is definitely a smart baking solution. Bakers from several decades agree!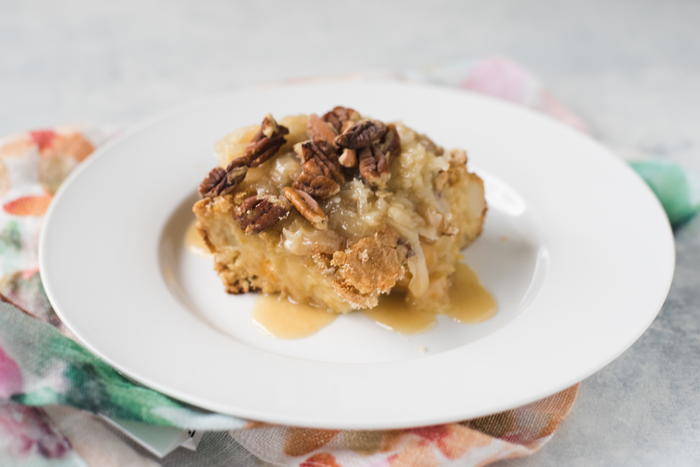 Your Recently Viewed Recipes