How To Make Amish Friendship Bread: Plus 10 Other Easy Amish Recipes
It's time to get back to the basics. Amish recipes are all the rage or maybe they just never went out of style. They are more than just easy, Amish recipes are very budget friendly too, which makes these recipes an ideal collection for our difficult economic times. One of the most popular and recognizable Amish Recipes is Amish Friendship Bread. Though a little bit more complicated than most recipes found in the Amish collection, its concept of passing on the bread starter to friends is a charming and timeless ritual.
Check out this easy-to-follow Amish friendship bread and bread starter recipe below, along with a several other timeless recipes.
Amish Friendship Bread Starter - Get your favorite Amish bread recipe going with this Amish Friendship Bread Starter. Follow these easy steps and be on your way to some of this delicious favorite. And don't forget to pass it on to your friends!

Amazing Amish Friendship Bread - Make this bread with friends and family and enjoy one of the most famous Amish Recipes. The sweet, yummy flavor, you won't be able to get enough of it. Amish recipes never go out of style and this one is a classic.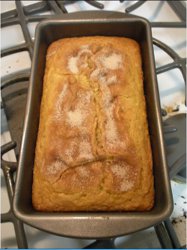 More Easy Amish Recipes

Amish Sweet Cornbread - This Amish Cornbread is easy to make and will be the perfect side to any soup or stew. It melts in your mouth and we'll quickly become a favorite among cornbread Amish recipes in your house.


Amish Sugar Cookies - Keep it simple with this recipe for Amish sugar cookies, it's one of the softest sugar cookies. These easy to make cookies are sweet, popular treats that work well for holiday cookies or simple everyday cookies.


Amish Six Layer Dinner - Probably one of the most popular Amish recipes next the frienship bread. Make an old-fashioned casserole with six layers of delicious flavor with this simple casserole recipe. This is one of the best easy casserole recipes out there. Treat friends and family to this great casserole recipe.

Homemade Amish Chicken Pot Pie - There is nothing easier and more comforting than this Homemade Amish Chicken Pot Pie. It's not your typical chicken pot pie recipe but I swear you'll adore this once you try it! A tradition among amish recipes, this "pie" is really more of a soup.

Amish Apple Pie - This recipe is as American as apple pie. An all-time favorite great dessert recipe, apple pie is a delicious dessert delight. This decadent dessert is the perfect end to any meal. Celebrate life with this tasty pie recipe.


Amish Corncake Pancakes - These Amish corncake pancakes taste like you're back in the old country eating a hearty breakfast before you do your chores. The Amish sure know what they're doing!


Amish-Style Chicken & Corn Soup - This delicious chicken and corn soup will fill you up and keep you warm and toasty on a cold fall day. It's easy to make a great soup for the whole family; kids will love the corn and noodles.

Shoo Fly Pie - There isn't anything more classic than a Shoo Fly Pie recipe, it's a must among Amish recipes. You'll adore this recipe and be sure to add it to your collection of easy pie and Amish recipes.


Amish Sugar Pie - This is one of the most easy pie recipes you can find and it tastes great too. Go old fashioned and simple with this Amish Sugar Pie, it's cheap to make but not cheap on flavor.


Amish ChowChow - Chowchow, regional mixed vegetable relish, is a family favorite in Pennsylvania and the Southeast. This Amish sweet cucumber relish is full of vegetables like green tomatoes. Chowchow relish is a delicious treat and one of my favorite Amish recipes.
Your Recently Viewed Recipes
Join our community of 5 million cooks!
Get free recipes, exclusive partner offers, and more.
Thank You for Signing Up!
There was an issue signing you up. Please check your email address, and try again.