42 Poor Man Meals
You don't have to sacrifice flavor with these tasty, budget friendly, meals.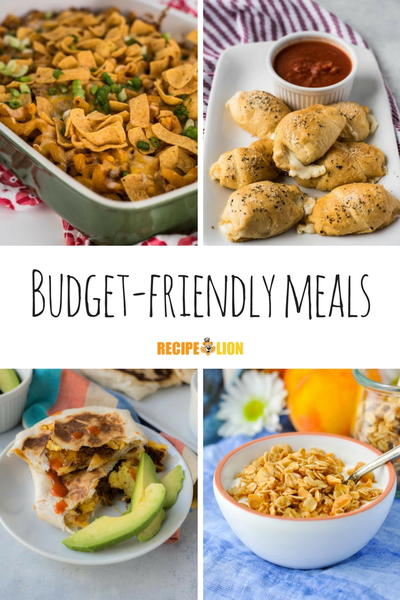 Our collection of inexpensive meals will make you feel anything but poor. Budget friendly meals can still be abundant with quality and flavor. Whether you're trying to save money or have a lot of mouths to feed, these are the recipes for you!

Planning meals on a budget can be a stressful task for many reasons. Inexpensive meals require that you plan ahead, and they also require a little more thought when you're at the store. They aren't difficult to make, however, once you get that part down, and they can be truly delicious. For this reason, we took on half the work for you and listed some of our favorite budget friendly meals below. These dishes are sure to be a hit with any family.

Join Our Community! Sign Up For Free eNewsletters & Over 100,000 FREE Recipes

We also included some tips for shopping on a budget below, so many sure to check those out before you head off for supplies. 

Plus, check out our video for pizza pockets using crescent roll dough below. (Find this printable recipe in the "Frugal Favorites" section of the page!)

 
Table of Contents
Budget Friendly Meals You'll Crave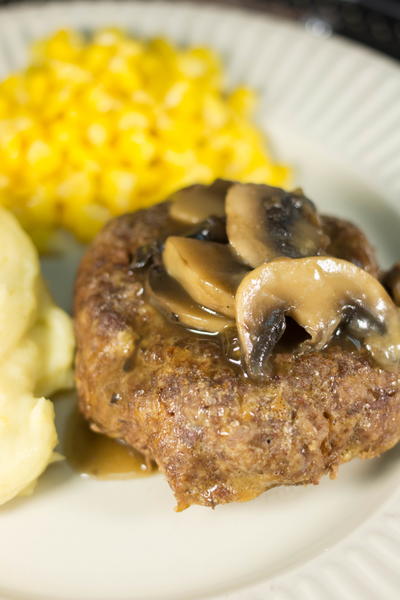 It can be a challenge to come up with meals for large families that won't break the bank, but it's certainly not impossible to do. The recipes below use a lot of ingredients that you probably already have on hand, so they're easy to pull together for a weeknight win. Take the stress out of mealtime and get right to the best part: eating!

To get you started, try out this frugal recipe for Old Fashioned Salisbury Steak. This classic meal will give you so much nostalgia. You'll make it again and again!

>> Pro Tip: Buy in bulk at a discount or club store and cook up a lot of food once a week for school lunches or planned dinners (think Sunday prep!) Click here for our comprehensive guide on how to meal prep. Learning this simple trick can revolutionize your weekday meals and save you a whole lot of money -- and it couldn't be easier!
Inexpensive Casseroles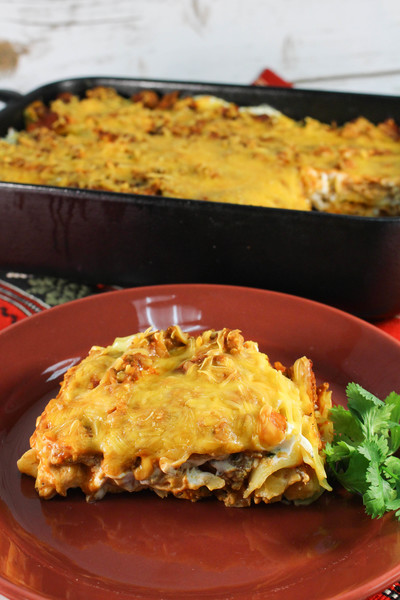 Embrace the always-rewarding casserole! There is so much room for creativity and flavor when it comes to making a casserole. Another perk? Most casseroles are already pretty budget friendly in nature, so finding recipes that suit your family should be a breeze!

To ease into casserole-making, give this Hubby's Favorite Hobo Casserole a shot! It's healthier than normal lasagnas, and it will put a smile on everyone's face.

>>Pro Tip: Make multiple casseroles ahead of time and freeze them for an easy dinner you can pull out at a moment's notice and reheat. Learn more about freezer meals here.
 
Frugal Favorites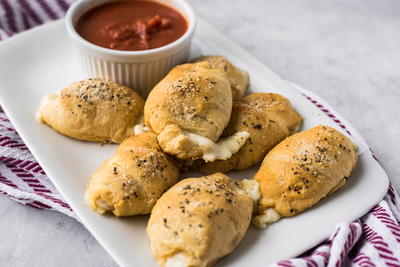 There is nothing more satisfying than enjoying every bite of a meal that's saving you money! Here are a few more recipes -- some of our personal favorites -- for the frugal cook inside all of us. From pizza pockets and skillet meals to stuffed peppers and pork chops, there is truly a dish for every preference below.

Sometimes most of your budget can go to snacking! Stop the cycle with this Crescent Rolls Pizza Pockets recipe. It's cheap and  addictively delicious.

>>Pro Tip: Plan your meals ahead of time to make grocery shopping a breeze! Check out our free, printable, meal plan cards to help get you started.
The Budget Saving Tips You Need
Follow a few of these money saving tips next time you're at the grocery store, and you're sure to save some monthly moolah. If you're smart with your savings during the week, you can treat yourself to a more extravagant meal when the weekend or a special occasion rolls around. And who doesn't love to treat themselves?


1. Minimize your meat. You can get protein from so many other (cheaper) sources! Eggs, peanut butter, beans, and tofu are just a few!

2. Don't chuck that chicken! Buy a rotisserie chicken and use every last bit. You can eat the meat and then soak the bones for homemade chicken stock. 

3. Slow cook and save. You can cook a lot of food at once and save it to eat throughout the week.

4. Freeze for later. If you're okay with eating the same meal over the course of the month, you can prep and freeze portioned meals and thaw them when you're ready. This is a good lunch idea for families with kids. You should also consider freezing food instead of throwing it away! 

5. Plan ahead. Make a list before you head to the store and stick to it once you get there. You might also try planning your meals using a meal-planning app.

>>> Pro Tip: Don't go to the store hungry! The empty stomach blues can get the better of you and lead to unnecessary snack shopping. Don't fall victim to those hangry impulse buys! Sale or no sale, you don't need 5 boxes of Fruit Roll-Ups and 4 jars of nacho cheese sauce. You just don't.

5. Did someone say discounts? Almost every store out there has a rewards card these days. Sign up and start saving! At the very least, you'll get emails (and probably coupons) when the store is having sales on what items. 

6. Buy in bulk. Stock your pantry with non-perishables for cheap! Spices, pasta, rice, baking goods, etc. Cha-ching! (This is where stores like Sams' Club and Costco are gonna come in real handy, just saying).

7. Don't throw away leftovers! Use those leftover bits of meat and rice in a stew, use leftover veggies in an omelet, and leftover fruit can be frozen and tossed in a smoothie for a mid-morning snack. You can even freeze your leftover coffee in an ice cube tray for iced coffee ice cubes on a hot afternoon. So many options!

8. Learn how to properly store foods to get the most bang for your buck. Did you know that if you empty a plastic box of salad greens into a zip-top bag with a couple paper towels, they'll keep their freshness for at least a month? You're welcome.
Cheap Meals for Two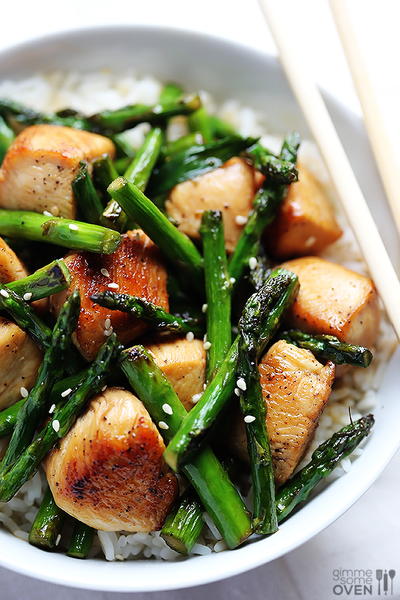 Eat on the cheap when it's just you plus one! The recipes in this section will help you out when you need to eat, but you don't want a bunch of leftovers. From chicken stir fry to sloppy joes, the recipes below are cheaper than going out to eat and no food will go to waste when you're only cooking for you and one other person! Try any of these cheap meals for 2.

For a health-conscious frugal meal, this recipe for Chicken and Asparagus Stir Fry is essential. Most of the ingredients are probably already in your pantry!

>>Pro Tip: Look for discounts and deals at multiple stores and always check for coupons before you go! There are 2-for-1 deals and other savings to take advantage of everywhere if you make the time to research.
Your Recently Viewed Recipes
Join our community of 5 million cooks!
Get free recipes, exclusive partner offers, and more.
Thank You for Signing Up!
There was an issue signing you up. Please check your email address, and try again.